Our history
The region of Eastern Macedonia in Greece was one of the first to acquire and operate both military and civilian airports.
The airports in Kavala and Drama played an essential role not only in the development of the region, but strategically they proved to be of essential importance.
Kavala "Lydia" Aerodrome has its own 85 years of history. It is now our vision and duty to be part of this eventful past writing our own pages to this chronicle book.
1938
It all started in 1938 when a dirt runway was created at Amygdaleonas, Kavala for the needs of the Military Air Force.
1940
In the period of 1940-41 it was used by the 4th Observation Squadron and the 24th Pursuit Squadron of the Royal Air Force for short-day operations.
1947
In 1947 the Kavala Airport in Amygdaleon was built and operated with funding from the "Marshall Plan". An air force unit was located at the airport as Kavala Air Detachment.
1949
In 1949, two airlines operated routes to and from Amygdaleonas Airport. It was "Hellenic Airlines S.A." and "Technical Aviation Operations (TAE)". The first company "HELLAS" had a route Athens - Kavala - Athens every Tuesday, Thursday, Saturday and Sunday.
T.A.E. had two connections. Thessaloniki – Kavala 13 routes per week every day except Monday from Mikra Airport with codes on lines GK290 from Thessaloniki and GK 291 from Amygdaleonas Airport in Kavala.
Along with the flights of civil aircraft, Air Force aircraft and later Army Air Force helicopters were also stationed here. Flights were conducted to and from Athens and for a short time to Thessaloniki.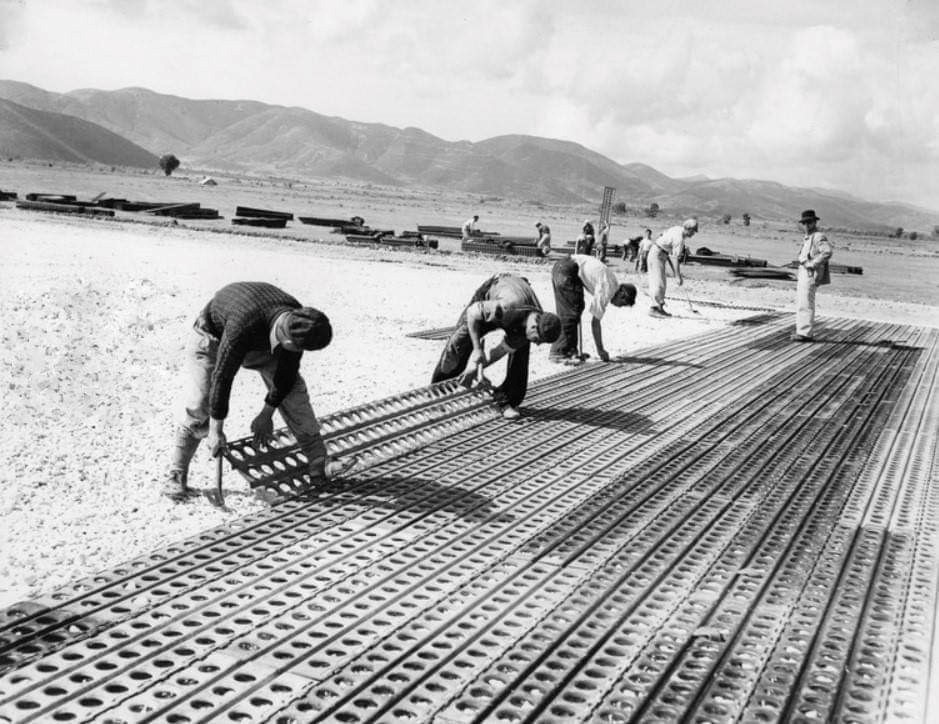 1963
A major renovation of the runway took place between 1963-1965. A temporary runway made from PSP slats was constructed 200 meters NE of the main runway while it was renovated.
In the following decades, traffic increased significantly, especially in the 60s and 70s, when passengers from the prefectures of Kavala, Drama and Xanthi were served daily, often with two flights, from Amygdaleonas airport.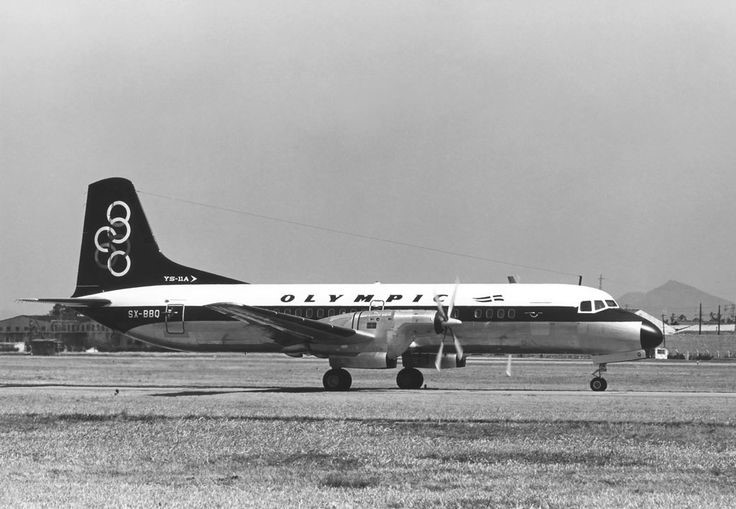 1981
Amygdaleonas airport was last served by an Olympic Aviation flight with a 64-seater YS – 11 plane, on the afternoon of Sunday, October 11, 1981.
1985
Between 1981 and 1994, the airport of Amygdaleonas was used for the refuelling of firefighting aircraft. Some general aviation traffic was also accepted.
1990
From the 1990s until 2009, two PZL M18-B aircraft of the 359th Civil Service Air Service Squadron operated at the airport, providing aerial firefighting for the areas of Kavala, Drama, Serres, Xanthi and Thassos. The airport was then disused, and no flight operation was taking place.
2023
On the 3rd January 2023, after major reconstruction and renovation, the first aircraft landed in the newly named Kavala "Lydia" Aerodrome (LGKM). It was a DA42 New Generation of Egnatia Aviation, with callsign "Lydia First". The type of the aircraft also symbolises the new aera of the aerodrome.